2022-2023 Steering committee members:
Roscoe Caron
Roscoe was a forest worker for over a decade before becoming a middle school teacher. He was a co-founder of the Ganas program that links Latino middle school students with Latino students from the University of Oregon MEChA. He retired from Eugene District 4j and taught future teachers at the University of Oregon. He is a founding member of CAPE – Community Alliance for Public Education – in Eugene.
Larry Lewin
Larry taught in public elementary, middle, and high schools from 1976-2000 and was a teacher union activist. He is a part-time instructor in UO's College of Ed. Before teaching he worked as a discredited magician's assistant, a children's bowling ball sizer, and a ghost writer for several Nobel prize winners. A former part-time instructor in UO's College of Ed Master's Program, he is a founding member of CAPE – Community Alliance for Public Education – in Eugene.
---
Mary Thamann
Mary spent the first six of a thirty-four year teaching career in Lima, Peru. When she returned home, she taught Middle and elementary school aged children in Southern California. She was part of the launch and the politicalization of a bilingual education program and was part of the team that developed the English as a Second Language program in the Santa Ana Unified School District. For five years she was a team leader in Teacher Corps, a federal program established to improve elementary and secondary education in predominately low income areas. For the last ten years of her career, she was an outreach consultant for a drop out prevention program in Santa Ana, California.
---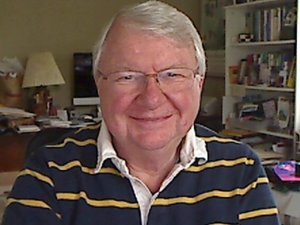 DAVID CRANDALL
While earning his doctorate in 1971, Crandall founded The NETWORK Inc., a research and training non-profit focused on helping educators collaborate to use research and best practice to improve classroom practices benefiting children.
NETWORK projects focused on supporting efforts that served disadvantaged, special education, science education, and women's equity populations. He was the Principal Investigator of one of the few national empirical studies of federal school improvement strategies. Those results informed a suite of research-based and teacher-proven simulations that introduced educators to the potential and perils of major change initiatives – Making Change Happen, Systems Thinking/Systems Changing, and Networking for Learning [the last commissioned by the British Department of Education as part of their national initiative to improve primary education]. He led the Northeast's regional education laboratory, uniquely designed to reflect the realities of teachers and local schools vs state agency priorities.
Retired, moved to Portland in 2010. Widowed, he now spends his time answering to his Aussiedoodle, Bandit, and as a self-appointed critical friend to the Portland Public Schools and Multnomah County's Preschool for All program and is a charter member of the Multco Dems Education Study Group and the Oregon Public Education Network.
---
MARGI BROWN
Margi taught second grade in Mountain View, California before she started her family. In 1971 her family moved to Portland where her daughters attended Portland Public Schools during the desegregation era. She was involved as a volunteer in a variety of capacities and served on the Desegregation Monitoring Advisory Committee for Portland Public Schools. She has continued to be concerned about the funding and health of public education, especially since the initiation of 'No Child Left Behind' and increased prevalence of standardized testing.
---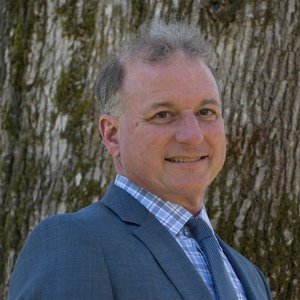 ROSS SWARTZENDRUBER
Ross has been involved in Oregon education policy since 1982 as a Student Advisor for Oregon State Superintendent of Public Instruction. Married to a high school teacher of 27 years and with three children in Oregon public schools, Ross has been exposed to many facets of education. Self-employed in advertising for 20 years, he returned to the family sheep farm in 2018.
Primarily addressing concerns about education technologies, Ross heads the OPEN subcommittee on Online Education.
---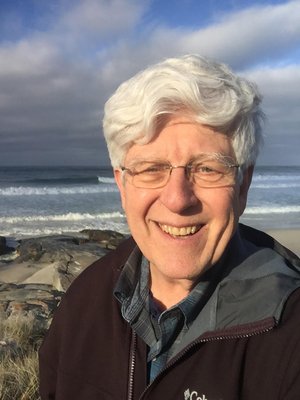 GREGG HEACOCK
Gregg, whose 32-year career as an educator, presented him with students with different backgrounds that he barely understood and with challenges to learning that forced him to seek help from activist teachers who had developed approaches to language instruction influenced by John Dewey's belief that child-centered, teacher-facilitated problem solving offered teachable moments when insights of the art and craft of writing could be appreciated. As he made their lessons his own, he started creating his own educational materials, he offered and attended workshops, became a Fellow in UCLA's Summer Writing Project, wrote editorials on what makes education work published by the L.A. Times, and supported the California Learning Assessment System exam that showed teachers ways of supporting student group exploration of literature as it related to their own lives and to others in the world around them. He was also invited to co-produce and co-host "Catch-222: Growing Up in L.A. Schools" that ran for 10 years on KPFK-Pacifica Public Radio. After retiring from the classroom, he was invited to create a Family-Literacy Course for an Even Start Program serving predominantly Spanish-speaking parents and grandparents whose children were attending Barton Hill Elementary School in San Pedro, CA. Moving to Bend, Oregon, in 2015, he coached a 5th-grade team participating in the Oregon Battle of the Books, later worked on OBOB's High School Title Selection Committee, and produced coupons for ice cream to reward students for their participation in the program. He now works as a substitute teacher in the High Desert ESD, where he sees how much training and support teachers have been denied as a top-down approach has denied personal agency to students and teachers that is the key to their educational development in the classroom.
---
LIZ MARLIA-STEIN
Liz is a proud mother of 5 and grandmother of 15 adorable children. She has been a substitute teacher and tutor for Grades K-12 throughout Yamhill County since 1990. She believes that her experience of teaching at all grade levels has given her a unique perspective of following the curriculum for each level and learning the strengths and weaknesses within.
Liz is passionate about improving Oregon's Public Educational System and knows that her involvement with OPEN is the link to make this happen.
---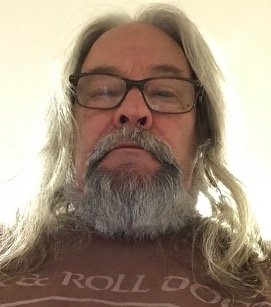 SCOTT HAYS
For twenty years, Scott taught all subjects in a 4th-8th grade self-contained classroom in a small K-8 two-room school located in the Trinity Alps of northern California. His background was in history, he became a fellow of the California Writing Project, but spent much of that time actively working in statewide science education reform efforts. Among other things, he was a founding member of the California Science Implementation Network (CSIN), a contributing author to the 1990 California Science Curriculum Framework, a member of the staff of the California Science Project of Inland Northern California (CSP-Inc) and the California Science Project of Monterey Bay, a staff developer for the Language Acquisition in Science Education for Rural Schools program (an NSF funded local systemic change initiative working in seven districts across three central coastal California counties) as well as Director of a pilot program for middle schools in the same area, and he served in several positions on the Board of Directors of the California Science Teachers Association. He finished his career teaching 7th grade medieval history and Language Arts at a small middle school near Salinas, California. He retired to five acres of peace outside of Redland, Oregon and worked three summers as a Naturalist for the Oregon Zoo. Currently, he is Secretary of the Democratic Party of Clackamas County and Chair of its Platform and Resolutions Committee. He also is Vice-Chair of the Education Caucus of the Democratic Party of Oregon.
---
EMERITUS MEMBERS
Pat Eck
Pat spent twenty-seven years working in rural, northern Idaho school districts with extensive experience teaching special education K-12, school counselling K-12, directing a special education co-op and as school principal PreK-12. He is an active member of the Oregon Retired Educators Association, Oregon Education Association-Retired, National Retired Teachers Association, National Association for the Education of Young Children, OAARP Volunteer, as well as the Oregon State Grange. He currently has two grandchildren in public schools. His passion is to support public education that is locally controlled and developmentally appropriate, provides appropriate class sizes with wrap-around services, and prepares individuals to engage effectively in the democratic process.
---
Jan Eck
Jan taught ten years in adult basic education. In addition, she taught twenty-four years teaching special education as well teaching language arts and social studies. She is member of the Oregon Retired Educators Association, Oregon Grange, AARPOregon, National Retired Teachers Association and the Peace and Justice Team at the Parkrose Community UCC. Her interests lie in helping build excellent educational options for all kids.